Aquadine
Expected Release Early 2021
---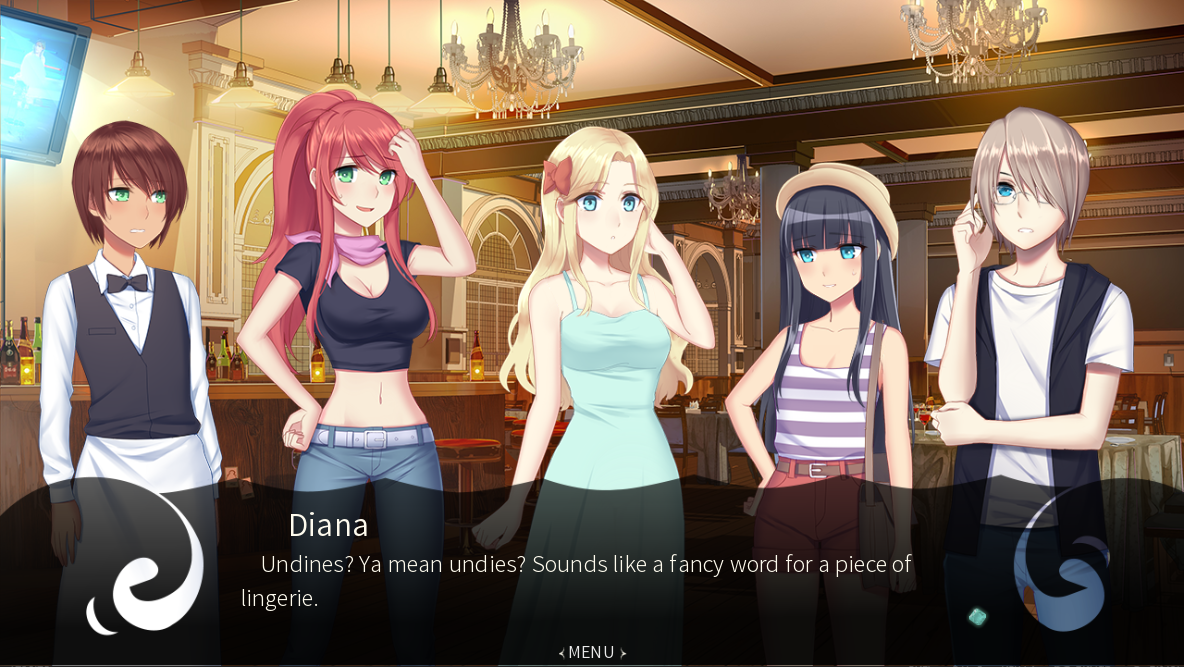 Hello, everyone! Hope you're all doing well! I've decided that it'd be better if Aquadine is released in early 2021. I was really aiming for late this year, but more time is needed to polish and promote.
I recently rewrote and coded Aquadine Memories, which is the unlockable story after clearing the four routes. The screenshot attached is directly from that script, and I'm currently testing it for bugs. Afterwards, I'll be reworking Cameron's route. This is all thanks to the feedback I've received from my beta testers so far.
Thank you all for your understanding!
Files
Aquadine Demo (PC and Linux)
1 GB
43 days ago
Aquadine Demo (Android)
1 GB
43 days ago